Since I was a kid, I have always been fascinated by space, the stars and being a NASA astronaut. As a matter of fact, I was on the course of studying Aerospace Engineer before the universe delivered to me a change of plans! lol
This past weekend, I had the chance to visit NASA's Jet Propulsion Laboratory, or JPL, gaining access to the core of some of the most incredible technology happening in the world, the study of our planet as well as the mind boggling robotic missions to Mars.
Probably the highlight of the trip were 2 things for me. One of course was to visit the Mission Control Center, the area where all the major communications happen with satellites and I think the Mars missions as well, gathering information from giant dishes all over the world.
The other thing that struck me the most was what is going to happen in August this year. JPL will be landing "Curiosity", one of the most sophisticated and technologically advanced rover ever created at NASA. It will be landing on Mars.
So what I want you to do is watch this 5 min animation of how this thing is going to land, slowing from 14,000 miles/hr to 0 in about 7 minutes… all whithout communication with Earth, as it takes 14 mintues for the signal from Earth to reach Mars.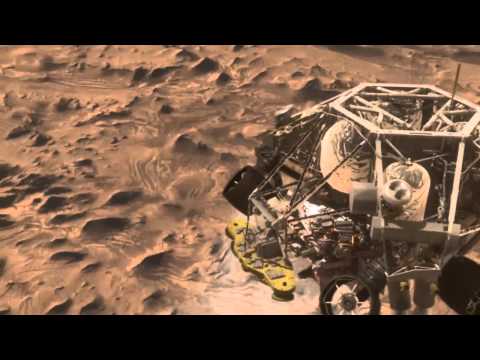 It looks like something from a sci-fi movie… but it is real!
What does this mean to you, your life and your business?

Well think about it this way, you've seen the landing in the video above right? It's ingenious, clever, CRAZY! As a matter of fact people might think it's impossible… but guess what.. it is possible and NASA is doing it.

Same with the Moon story in 1969. So what can we learn as individuals? Tremendous obstacles can be overcome. Same applies to your business. If you really have the desire to build an MLM business, you will. Whatever desire that you have the people say is impossible, to them it is but not to you!

Did you find this blog post valuable? If so, I would appreciate if you leave a comment below and share on Facebook.

To Your Success,


Work With Me - Nerium International

Image(s): FreeDigitalPhotos.net

PS: If you are struggling to get more leads, generate more cash and sign up more reps into your network marketing business, then I highly suggest you check this out.
Related posts: