Hey guys and girls I want to send you an invite to what I think is going to be the H-O-T-T-E-S-T webinar for 2012. The topic?
"Discover How a 28 Yr Old "Kid" Builds a Brand to $17,000,000 AND how a Network Marketing Vet of 24 Years Raked in $15,000,000 in Residual Income through Relationships that Print Money!"
If there is one thing I learned throughout my journey, it's that continuous education from people that already have what you want, is one of the keys to success. So I highly recommend that you clear out your schedule. I don't buy the excuse of not having enough time, it's a matter of priorities. What is your priority?
This Wednesday at 9 PM EST you'll get a 45 minute crash-course on how both of these gentlemen have completely redefined what is "possible" by successfully creating their "BRAND!" You're about to inject into your brain their best-kept secrets on how to build a bullet-proof business that pays you for years to come so that you never have to worry about money again!
WEDNESDAY, SEPTEMBER 19TH AT 9 PM EST…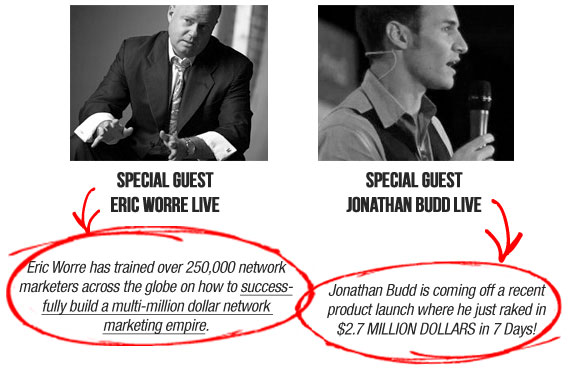 Did you find this blog post valuable? If so, I would appreciate if you leave a comment below and share on Facebook.

To Your Success,


Work With Me - Nerium International

Image(s): FreeDigitalPhotos.net

PS: If you are struggling to get more leads, generate more cash and sign up more reps into your network marketing business, then I highly suggest you check this out.
Related posts: